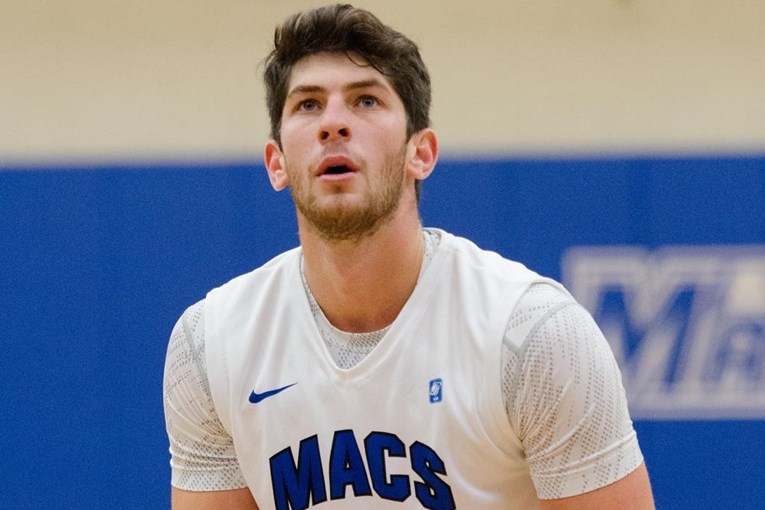 Fun Fact: Since our inception eleven years ago, Step It Up campers included: An NBA Draft Pick, A College All American at NYU, 6 NCAA March Madness participants, 6 campers accepted into Ivy League schools.
–
This past season, Shelby Rosenberg, a Step It Up sleep away camp alum and Yeshiva University basketball star, helped lead YU Basketball to it's winningest season ever and it's first home playoff win in 18 years.
A native New Yorker and graduate of Haftr in Lawrence, NY, Shelby was voted 1st team All Conference for two consecutive seasons and broke the 1000 point scoring mark after posting averages of 18.5 points per game, 7.5 rebounds per game and 2.8 assists per game, while shooting 51% from the field.
Shelby was also voted one of the NY Metropolitan area's best players, solidified himself as arguably the best player in the Skyline conference and is considered by opposing coaches and players to be one of the most versatile and efficient players in D3 Basketball.
Shelby is graduating from Yeshiva University this May with a degree in Finance.
"In the summer of 2012, after my year in Israel at Reishit Yerushalayim, I had the honor to meet my coach, mentor, and friend, Yogev. That was the summer that I attended the second annual summer of Step It Up, and the tools that I learned that summer have stayed with my until today.

At Step It Up, Yogev taught me that discipline, hard work, and drive are the only ways to bring about success. Yogev incorporated weight training and skill development into my game; "perfect your craft", he would always tell us. Yogev taught me so much that I was able to apply both on and off the court. Everything that I learned at Step It Up has been applicable to my everyday life, including now as I currently begin my professional career in Real Estate.

In my junior year of college at Yeshiva University, I had the privilege of being coached by Yogev Berdugo, who along with coach Elliot Steinmetz, guided me through my final two years of my basketball career, which were the most exciting years I have had in my life. My coaches pushed me to grow, to learn, and to fight. "Respect the game, and it will respect you back", Yogev always told us. I am able to look back on summer 2012 and see how much my game, both physically and mentally, has improved since meeting Yogev.

Yogev, I look at myself today and I cannot begin to express my deepest gratitude to you for having taught me these life lessons. Thank you for helping me "perfect my craft" each and every day."
Along with Shelby Rosenberg, Shaje Weiss, a 2 year sleep away camper and Yeshiva University basketball star, posted averages of 14.3 points, 4.9 rebounds and 1.9 assists per game, all while shooting a staggering 56% from the field.
A graduate of JEC in Elizabeth, NJ, Shaje's work ethic laid the groundwork for future YU basketball players to emulate and is a perfect example of how you can succeed as a student athlete both on and off the court.
Shaje is graduating from Yeshiva University this May with a degree in Finance and Accounting and is also a Pre Law student.
"Coach Yogev and the Staff at Step It Up are masters in their craft. Step It Up helped me completely transform my body in preparation for my college basketball career. I went from barely being able to dunk when wide open, to being able to dunk on defenders whenever I pleased.

Something that goes unadvertised with Step it Up is that the work ethic the Coaches instill in a camper actually gets carried over to other aspects of life. The work ethic that Step it up instilled in me was actually carried over to my schoolwork and classwork. College basketball might be a totally new level, but the college classroom is also levels above the high school classroom.

After Step It Up I was able to apply a "go-getter" never quit attitude to studying and schoolwork. This made the transition to college much easier for me overall and eventually helped me in my professional life and will continue do so."